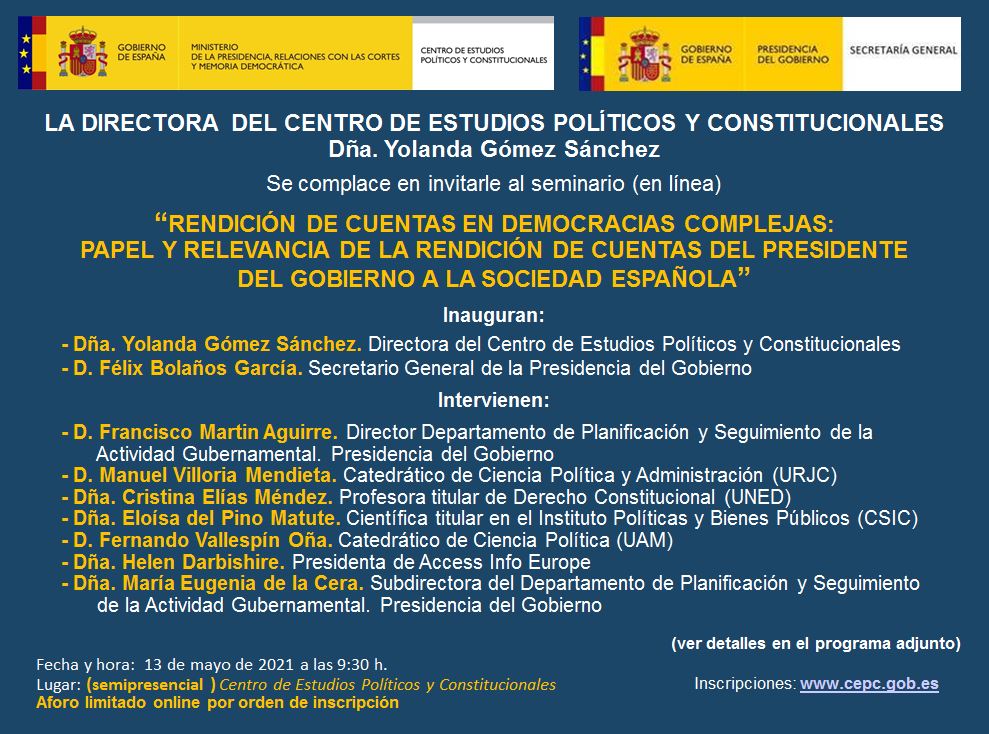 The Center for Political and Constitutional Studies organizes on Thursday, May 13, 2021, the seminar (online) "Accountability in complex democracies: role and relevance of the accountability of the President of the Government to Spanish society."
It will have the participation of our researcher Manuel Villoria Mendieta. You can consult all the information and the complete program ...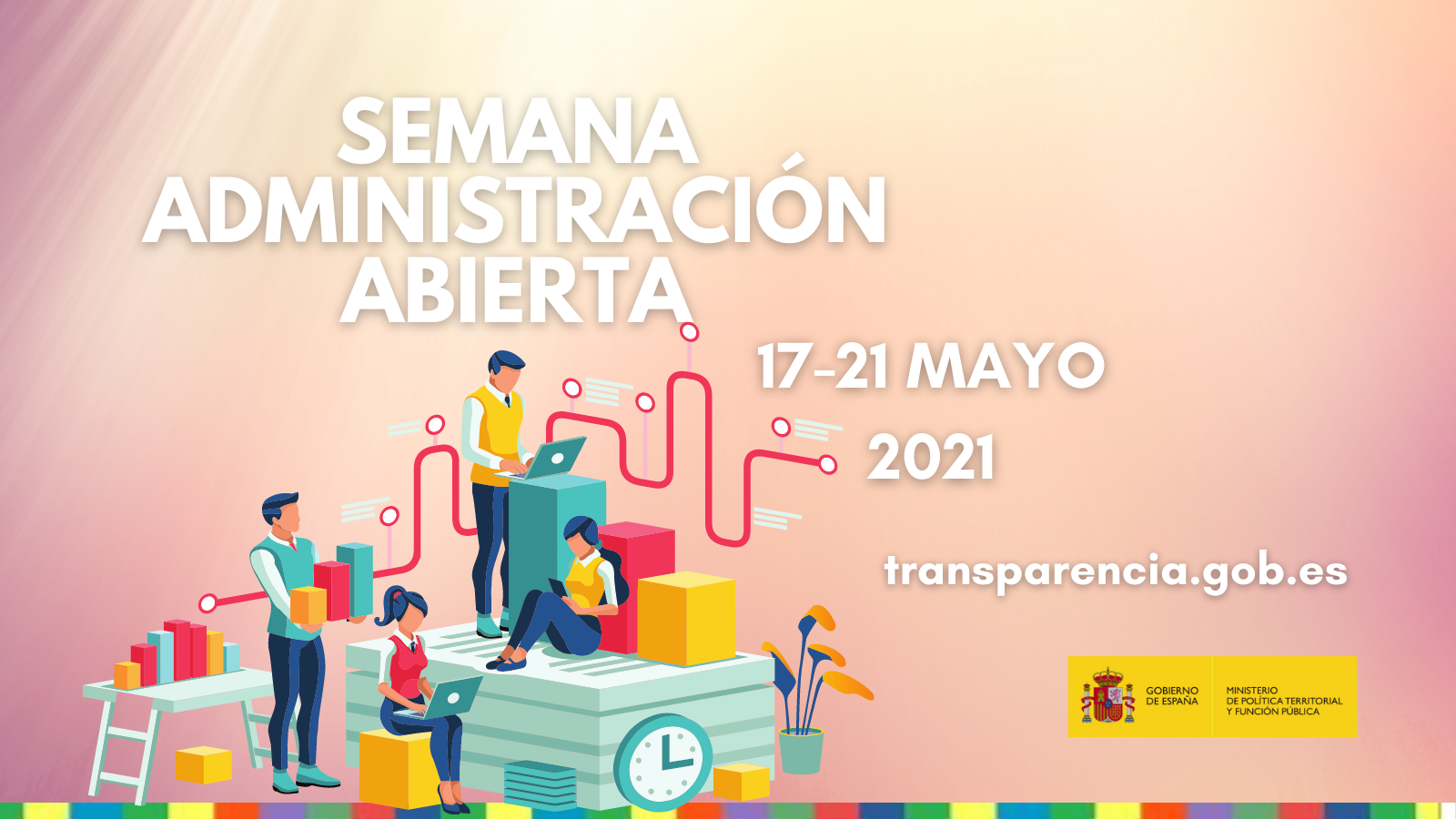 Open Administration Week is an initiative promoted worldwide by the Open Government Alliance (Open Gov Week), which will be held from May 17 to 21, 2021. Its main objective is to bring public administrations closer to citizens, based on the principles of Open Government: transparency, accountability, citizen participation, public integrity and collaboration. The theme proposed for this year by the Alliance focuses on...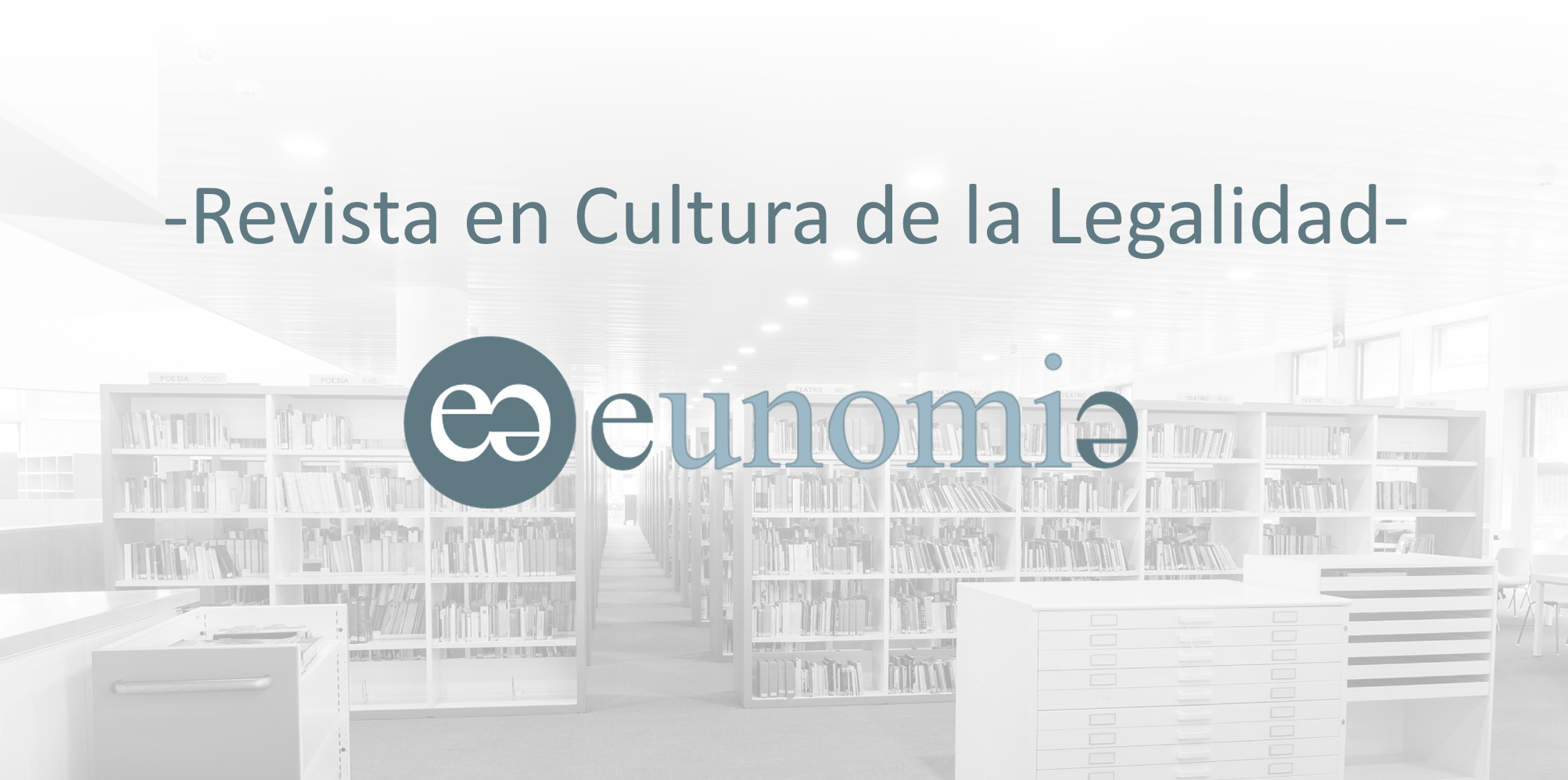 It is already available the 20th Issue of Eunomía. Journal on Culture of Lawfulness, corresponding to the semester of April 2021 - October 2021.