ARTIFICIAL INTELLIGENCE AND DEMOCRACY: PERSPECTIVES, IMPACTS AND OPPORTUNITIES.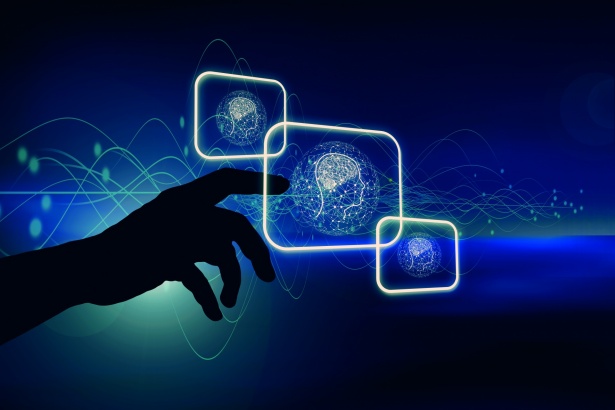 The Congress "Artificial Intelligence and Democracy: Perspectives, Impacts and Opportunities" will be held on November 2, 2022. The congress is co-organized by the Fundación Manuel Giménez Abad, Instituto de Gobernanza Democrática and School of Transnational Governance.
Professor Txetxu Ausín, member of the Program on Culture of Lawfulness (OnTrust-cm), will participate with the paper "Alcance y límites de la ética para la inteligencia artificial".
PROGRAM

10:30 h.: Inauguration
Javier Sada Beltrán
Presidente de las Cortes de Aragón
Daniel Innerarity
Coordinador del Congreso, Catedrático de Filosofía Política y Social

11:00 h.: Conferencia inaugural
Carme Artigas Brugal
Secretaria de Estado de Digitalización e Inteligencia Artificial del Ministerio de Asuntos Económicos y Transformación Digital. Gobierno de España
11:45 h.: Coloquio
12:15 h.: Pausa
12:30 h.: Primera sesión
"La IA al servicio de las cámaras legislativas y de una mejor representación", por José Luis Martí Màrmol
Profesor Titular de Filosofía del Derecho, Universidad Pompeu Fabra
"Tecnología de datos, IA y democracia: ¿cómo se conjugan?" (ponencia online), por Sara Suárez Gonzalo
Investigadora Postdoctoral Juan de la Cierva, Grupo Redes de Comunicación y Cambio Social, Instituto Interdisciplinario de Internet (IN3), UOC
13:30 h.: Coloquio 
Sesión de tarde:
16:00 h.: Segunda sesión
"Un parlamento para los algoritmos", por Daniel Innerarity
Catedrático de Filosofía Política y Social, Universidad del País Vasco, Director del Instituto de Gobernanza Democrática
"Solucionismo normativo" (ponencia online), por Lorena Jaume Palasi
Directora The Ethical Tech Society. Miembro del Consejo Asesor de Inteligencia Artificial, Gobierno de España
17:00 h.: Coloquio

17:30 h.: Tercera sesión
"Alcance y límites de la ética para la inteligencia artificial", por Txetxu Ausín Díez
Científico Titular. Director del Grupo de Ética Aplicada (GEA), Instituto de Filosofía del CSIC
"Inteligencia artificial y el principio de asistencia responsable", por José María Lasalle
Director del Foro de Humanismo Tecnológico-ESADE. Profesor de Teoría del Derecho y Filosofía del Derecho, Universidad Pontificia de Comillas (ICADE)
"El Impacto de las decisiones automatizadas y perfiles personales en la democracia, y sus posibles soluciones", por Manuela Battaglini Manrique de Lara
Abogada. CEO de Transparent Internet e Investigadora de Globernance
19,00 h.: Coloquio
This activity will be in person (Palacio de la Aljafería - Zaragoza) and will be broadcasted on Zoom and YouTube. Those interested in following the congress should register at the following link in the Fundacion Manuel Giménez Abad: https://www.fundacionmgimenezabad.es/es/actividades/congreso-inteligencia-artificial-y-democracia-perspectivas-impactos-y-oportunidades