ISSUE 21ST EUNOMIA. JOURNAL ON CULTURE OF LAWFULNESS

It is already available in the 21st Issue of Eunomía. Journal on Culture of Lawfulness, corresponding to the semester of October 2021 - March 2022.
We also take the opportunity to notify two news related to the journal. Firstly, Eunomia has recently obtained the FECYT quality seal and has been placed in quartile 2 within the area of legal sciences. Secondly, Eunomía has just launched a new web platform -still in the process of updating- that includes the latest technical innovations in the management of academic journals, which will be of great help in the indexing processes to face.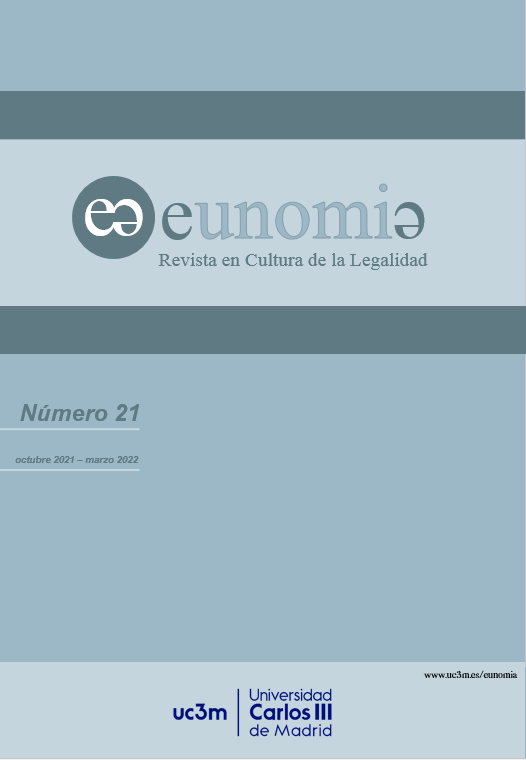 See the latest issue
I. 21 (October 2021- March 2022)